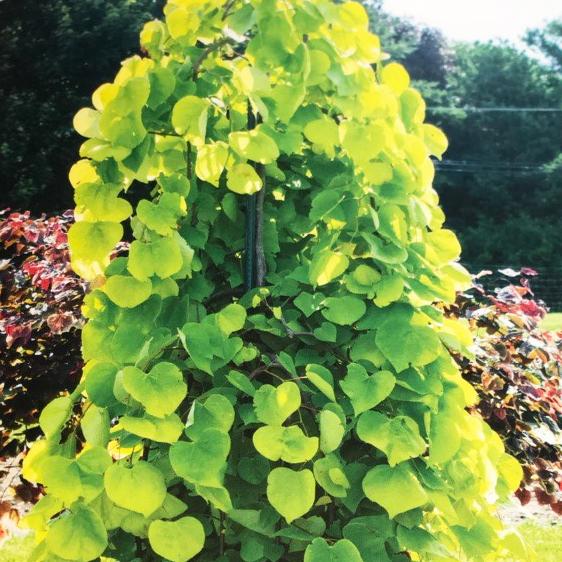 Training Your New Weeping Redbud Tree
Training a young weeping Redbud into a tree is quite simple.
First, find a stake about 6-7 ft tall. A round piece of pipe or electrical conduit works well for staking. Drive it carefully into the ground next to the tree trunk until it is securely in the ground, about one foot deep. Avoid scraping the trunk or severing large roots below the surface.
Second, using a stretchy tying tape, tie the trunk to the stake at 1-foot increments until you get to the top of the stake. Tie the tree securely so it doesn't rub against the stake in the wind.
Finally, when the tree reaches the top of the stake, cut the terminal of the tree. The pruning of the terminal growth will encourage many side branches to grow from the tree forming an umbrella-shaped tree. If you want a shorter tree, just prune the terminal at the height you want.
You should stake when you plant it, but avoid fall pruning, as you do not want to encourage new growth just before winter. Fertilize your tree with a slow release fertilizer in the spring after it blooms, and this will result in a nice tree by midsummer.