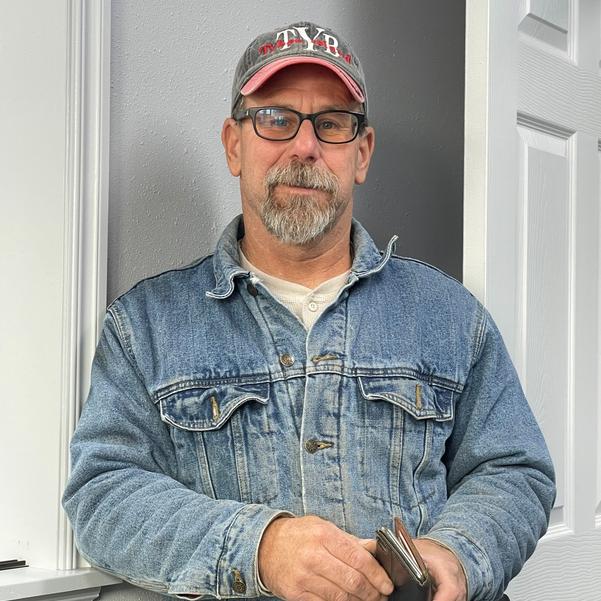 Brian Chojnacki
 My interest in plants started as far back as I can remember. I was always fascinated by plants and how they were made. I can remember at age six carefully peeling apart the leaf and stem layers of sedum's exposing the veins and seeing how the cells were connected. As a young teenager I built a 4ft x 6 ft greenhouse in my bedroom where I could grow indoor tropical plants. In my later teens I worked for Chas. F Irish a large tree moving company in Detroit Mi. which kept my interest in plants moving forward. At age 20 I was blessed by the ability to attend Dupage Horticultural School in West Chicago Il, thanks to my parent's, a gift from my grandparent's and a contribution from the Michigan State lottery which awarded me $2504.00 for picking the same four number's that they selected for that week's lottery. Note; (the last mention is not a recommended financial plan, however it did work for me). After graduating from Dupage in 1985 I went to work for three years as a foreman in propagation at Greenleaf Nursery in Park Hill Ok. and for one year as a propagation supervisor at Greenleaf in ElCampo Tx. I moved back to Ok. in 1989 worked for Midwestern Nursery as head propagator for 10 years. In 1999 I was blessed to start Sooner Plant Farm and have been enjoying building and working on the farm, and doing what I was created to do everyday with my wife Marsha.
Family: Two children, two grandchildren

Pets: Two English Bulldogs Lt. Kenda and Autumn Joy, and our farm dog, Maggie 3.0.

Hobbies: Building anything, and spending time with family.

Missions: Enjoy yearly mission trips to Eagles Wings Youth Ranch, NM. as well as other mission trips with our Church and World Changers.

Favorite Vacation places: Isreal, Florida beaches.

Bucket List: Visit Ireland, travel US east and west coasts, Florida Keys

Prayers: Seeing all people come to know Jesus Christ as their Lord and Savior. Seeing our country come back together, united and stronger than ever.