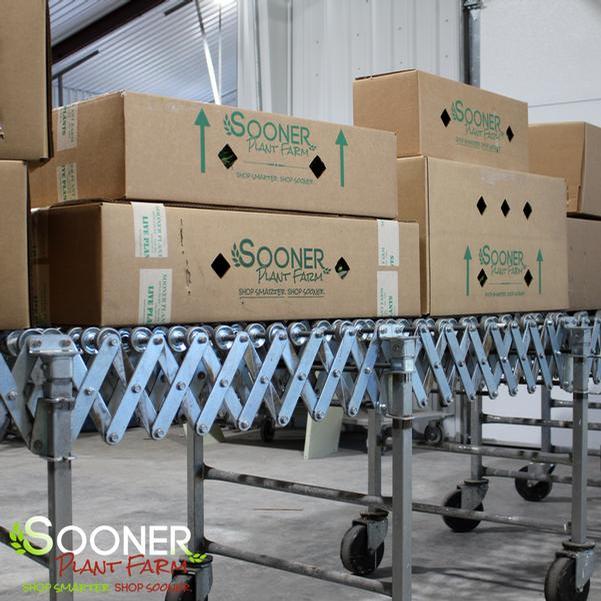 Proudly offering free shipping on all orders over $150.00
Free Shipping
Although the term Free Shipping is commonly used, unfortunately that is only a myth. Both UPS and Fed Ex have both dramatically and continually raise shipping fees on small businesses to cover the free and discounted shipping cost they offer to the largest online retailers like Amazon, Walmart. Currently orders 150.00 or below have a $20.00 shipping fee, and we cover the shipping costs over $20.00. Orders over $150.00 we cover all shipping costs.

You will a receive email notification from the carrier with tracking information once your order has left our farm. If a package is delayed, most delayed packages do arrive within a day or two of the scheduled delivery date.

Note:If your package is delayed, please call 1-800GoFedEx to receive shipping status. Unfortunately, we have no control over the shipping companies once the packages have left our farm.
Please know we put extra care packaging our plants to accommodate for extra traveling time. When your order arrives unbox them promptly and follow the included "Arrival and Planting Instructions".
If you have any questions or concerns regarding shipping or receiving of our plants, feel free to contact us by phone 918.453.0771 or email info@soonerplantfarm.com and we will be happy to discuss those with you.